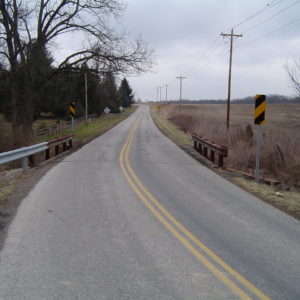 Existing bridge built in 1960+/-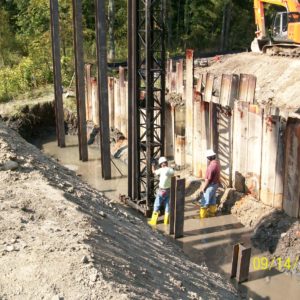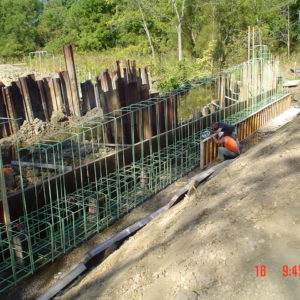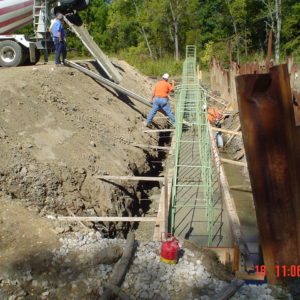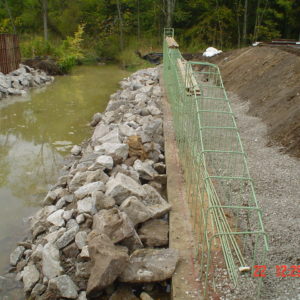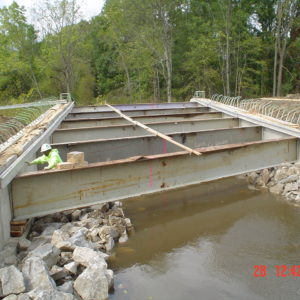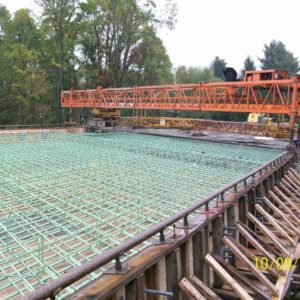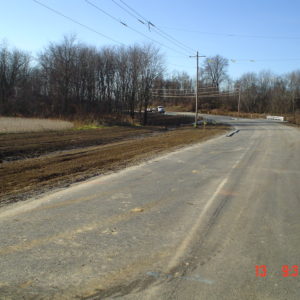 ---
Project Description
Replacement of a structurally deficient steel beam bridge on Carter's Corner Road with a new 36-foot span concrete slab bridge. Approximately 800 feet of the roadway approaches will be realigned to correct a sharp curve at the bridge.
Project Location and Limits:
Carter's Corner Road about 1/2 mile south of Twigg-Hupp Road. Project limits about 400 feet north and south of the bridge.
Construction Updates
November 23, 2009 – Bridge Now Open: Carter's Corner Road reopened today after completing the bridge over Little Walnut Creek. The new 2-lane concrete slab bridge is nearly double the width of the old bridge that was built nearly 50 years ago. The roadway approaches were realigned to the new bridge to smooth out the sharp curve. Shelly and Sands, Inc. was delayed several times by weather but was still able to complete the project ahead of schedule.
---
Road Closure Information
Carter's Corner Road will be closed with a posted detour using Wilson Road to S.R. 61 to S.R. 521, and the reverse.
---
Project Schedule
Design engineering: 2007-08
Right-of-way acquisition: 2008
Utility relocation: Winter 2008-09
Construction: August to November 2009
---
Engineering Information
Construction documents prepared by the Delaware County Engineer's Design Department
---
Construction Information
Contract awarded to Shelly & Sands, Inc. of Zanesville, Ohio for $528,000.
---
Estimated Project Cost
$618,000 including engineering, right of way acquisition and construction funded by Delaware County road and bridge dollars. An application for funding from the Ohio Public Works Commission, submitted in fall 2008, was denied due to lack of available funds.