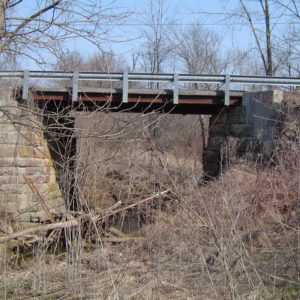 Old bridge, built 1920+/-
New steel beams added 1980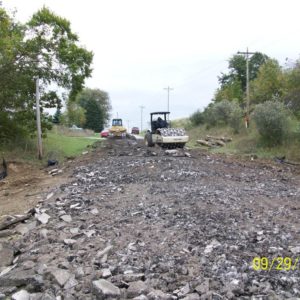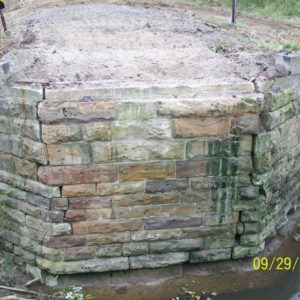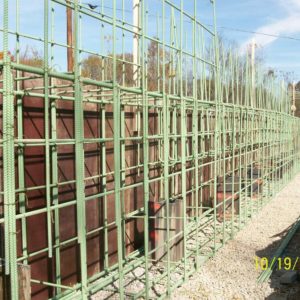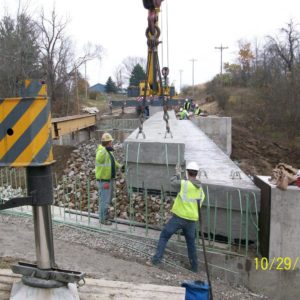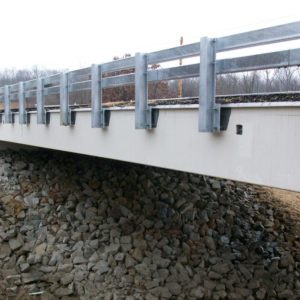 ---
Project Description
Replacement of a structurally deficient steel beam bridge over Leatherwood Run. Project includes reconstruction of roadway approaches and replacement of the bridge with a prestressed concrete box beam bridge.
Project Location and Limits:
Giehl Road about 1 mile west of North Old State Road. Project limits are approximately 400 feet east and west of the bridge.
---
Road Closure Information:

Giehl Road closed to through traffic between Leonardsburg Road and North Old State Road. Local traffic maintained to adjacent properties.
---
Project Schedule
Design engineering: 2006-09
Right-of-way acquisition: Summer 2009
Utility relocation: September 2009
Construction: October to December 2009
---
Engineering Information
Preliminary engineering performed by Barr & Prevost Engineering of Columbus, Ohio. Construction documents prepared by the Delaware County Engineer's Design Department.
---
Construction Information
Contract awarded to Double Z Construction of Columbus, Ohio for $525,233.
---
Estimated Project Cost
$570,000