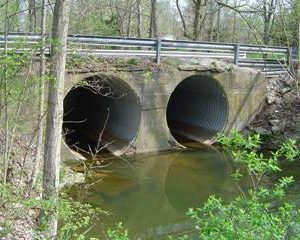 Old twin-barrel metal pipe culvert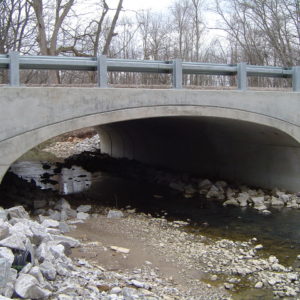 New precast concrete arch bridge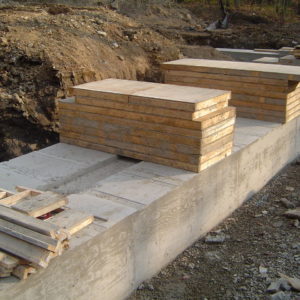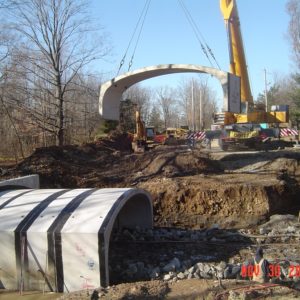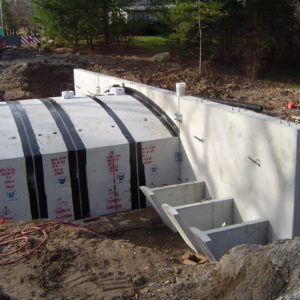 ---
Project Description
Replacement of a narrow, twin-barrel structural plate culvert with a 28′ span concrete arch culvert. Project is being coordinated with the construction of a turn lane for the proposed Fiddler's Creek subdivision south of Home Road.
---
Road Closure Information
Road closed to through traffic with detour posted. Local traffic maintained to nearby residences.
---
Project Schedule
Design engineering: December 2006 to May 2007
Right-of-way acquisition: May to August 2007
Utility relocation: September 2007
Construction: October 2007 to April 2008
---
Engineering Information
Construction plans by the Delaware County Engineer's Design Department.
---
Construction Information
Contract awarded to Vititoe Construction of Ostrander, Ohio for $208,673. Precast concrete arch culvert supplied through contract with Contech Bridge Solutions, Columbus, Ohio for $115,828.
---
Estimated Project Cost
$360,000