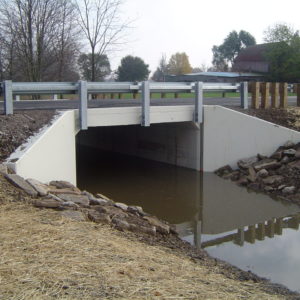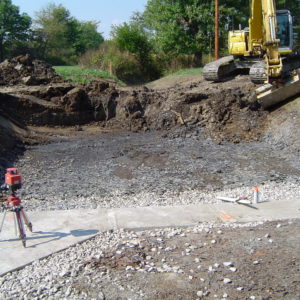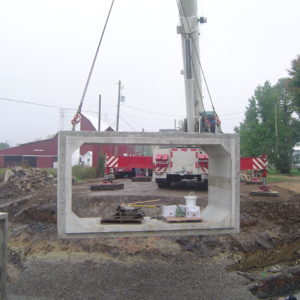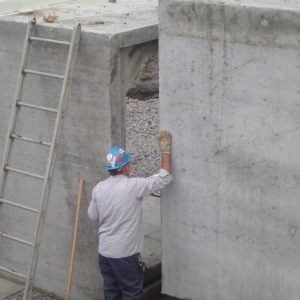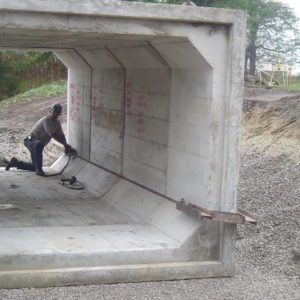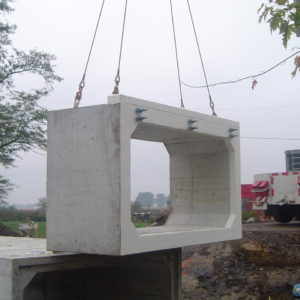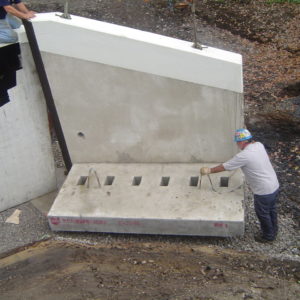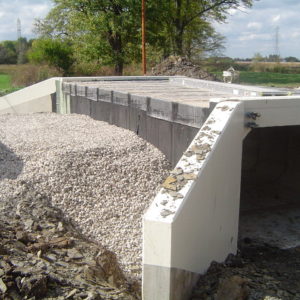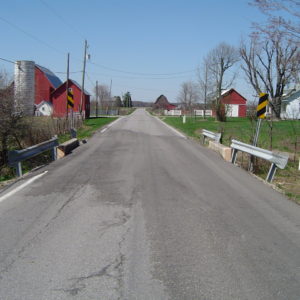 Old concrete bridge, built 1930+/-
---
Project Description
Replacement of a narrow concrete slab bridge with a precast reinforced concrete box culvert. Roadway improvements include minor pavement and shoulder widening near the bridge and guardrail installation.
Project Location and Limits:
Miller-Paul Road bridge about 1/2 mile south of Trenton Road. Project limits are approximately 200 feet north and south of the bridge.
---
Road Closure Information
Miller-Paul Road closed to through traffic between Woodtown Road and Trenton Road, with detour posted. Local traffic maintained to adjacent properties.
---
Project Schedule
Design engineering: December 2005 to February 2006
Right-of-way acquisition: April to August 2007
Utility relocation: August to September 2007
Construction: September to November 2007
---
Engineering Information
Construction documents prepared by the Delaware County Engineer's Design Department.
---
Construction Information
Project built by the Delaware County Engineer's Highway Department.