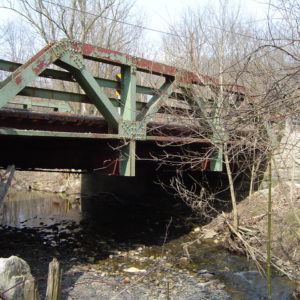 Old steel pony-truss bridge, built 1930+/-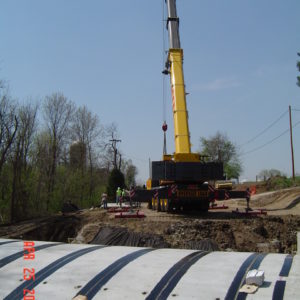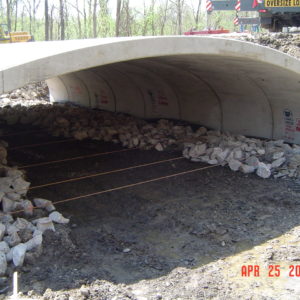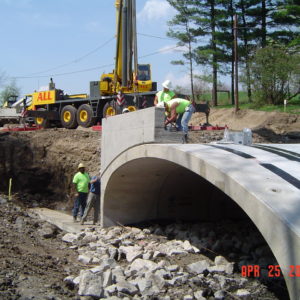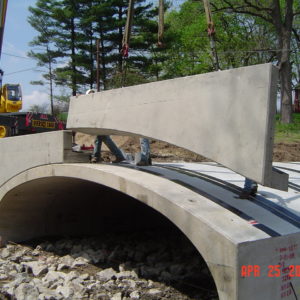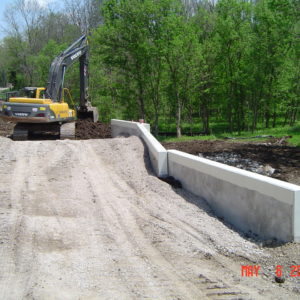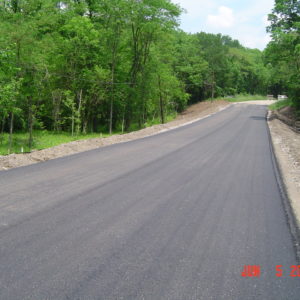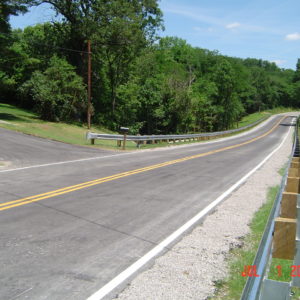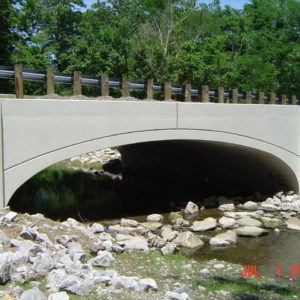 New 32-foot span precast concrete arch bridge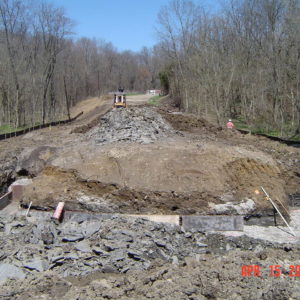 ---
Project Description
Replacement of a steel pony truss bridge in poor structural condition. Project includes removal of existing bridge and installing a new precast concrete arch structure. Approach improvements including pavement and shoulder widening, road profile improvement, drainage improvements, and guardrail installation. Old pony truss donated to Delaware County Preservation Parks for use as as park trail crossing.
Project Location and Limits:
North Old State Road about 1/4 mile north of Leonardsburg Road. Total project length is about 800 feet.
---
Road Closure Information
Road closed to through traffic with detour posted. Local resident traffic maintained.
---
Project Schedule
Design engineering: May 2005 to April 2006
Right-of-way acquisition: May to August 2007
Utility relocation: October 2007 to March 2008
Construction: March to June 2008
---
Engineering Information
Construction documents prepared by Richland Engineering of Mansfield, Ohio.
---
Construction Information
Contract awarded to Shelly & Sands of Columbus, Ohio for $424,928.
---
Estimated Project Cost
$578,000 total estimated project cost. $274,835 of the construction costs paid for by an Ohio Local Transportation Improvement Program grant, administered by the Ohio Public Works Commission, with the remainder of project costs paid by Delaware County road and bridge funds.