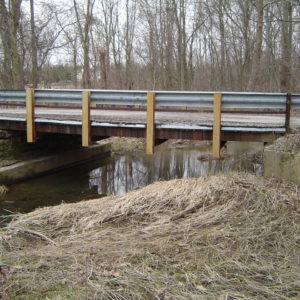 Old steel beam bridge built 1930+/-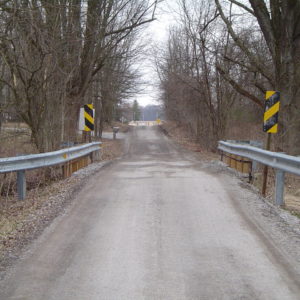 Old steel beam bridge built 1930+/-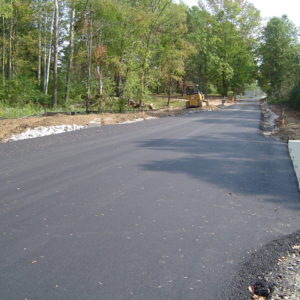 New bridge opened October 2008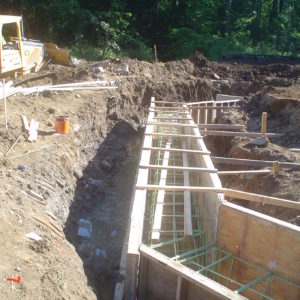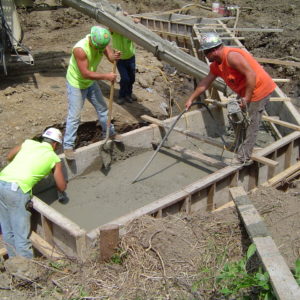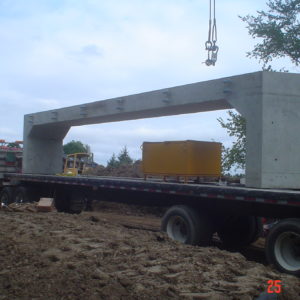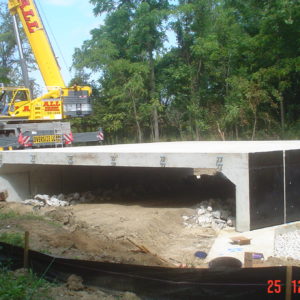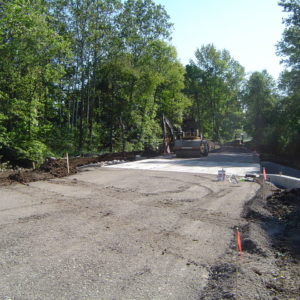 ---
Project Description
Replacement of a narrow and structurally deficient steel beam bridge. Project includes removal of existing bridge, and installing a 34 span x 6 rise precast reinforced concrete flat topped culvert. Approach improvements including pavement and shoulder widening, drainage improvements, and guardrail installation complete the project.
Project Location and Limits:
Patrick Road about 1/4 mile east of Fredricks Road. Total project length is about 500 feet.
---
Road Closure Information
Road closed to through traffic with detour posted. Local resident traffic maintained.
---
Project Schedule
Design engineering: December 2005 to July 2007
Right-of-way acquisition: July 2007 to January 2008
Utility relocation: February to April 2008
Construction: July to September 2008
---
Engineering Information
Construction documents prepared by the Delaware County Engineer's Design Department.
---
Construction Information
Construction contract awarded to Double Z Construction of Columbus, Ohio for $363,426.00.
---
Estimated Project Cost
$426,000