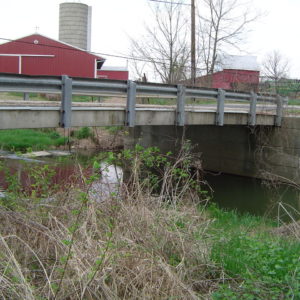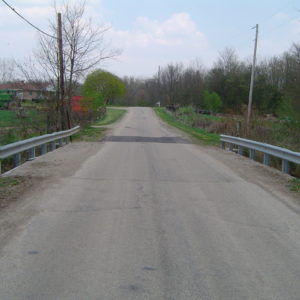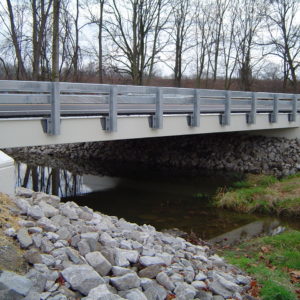 New prestressed concrete beam bridge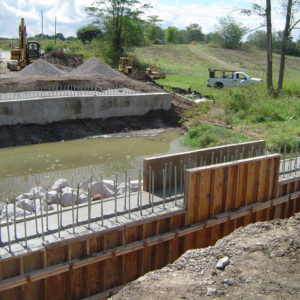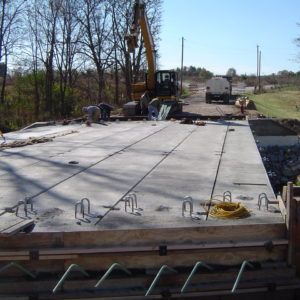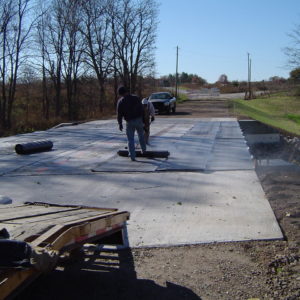 ---
Project Description
Replacement of a structurally deficient concrete beam bridge in critical condition. Project includes removal of existing bridge, and erecting a new prestressed concrete box beam bridge with additional improvements to the roadway approaches including pavement and shoulder widening and guardrail installation.
Project Location and Limits:
Stover Road about 1/8 mile north of Larcomb Road.
---
Road Closure Information
Road closed to through traffic with detour posted. Local resident traffic maintained.
---
Project Schedule
Design engineering: November 2005 to June 2006
Right-of-way acquisition: January to March 2008
Utility relocation: March to June 2008
Construction: August to November 2008
---
Engineering Information
Construction documents prepared by EMH&T of Columbus, Ohio.
---
Construction Information
Construction contract awarded to R & I Construction of Tiffin, Ohio for $425,099.77.
---
Estimated Project Cost
$541,000. An Ohio Public Works Commission grant will pay for approximately $255,000 of the project.