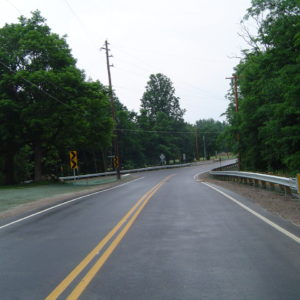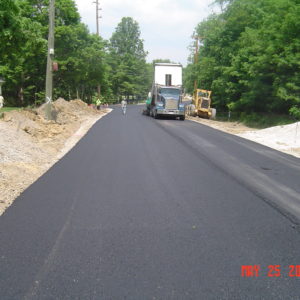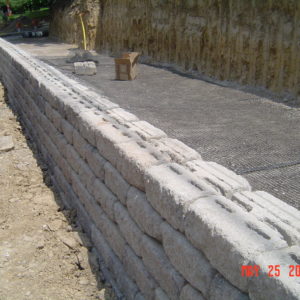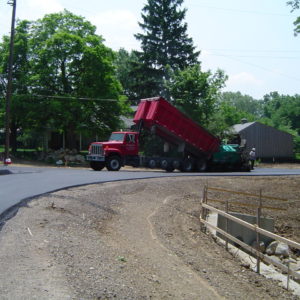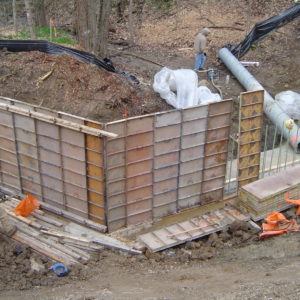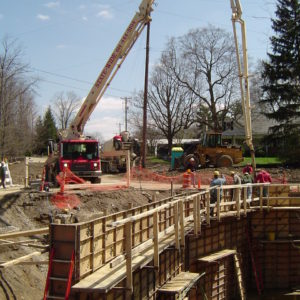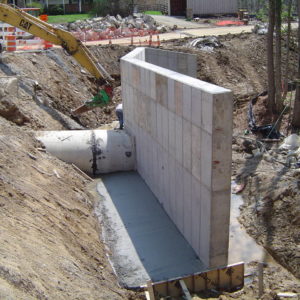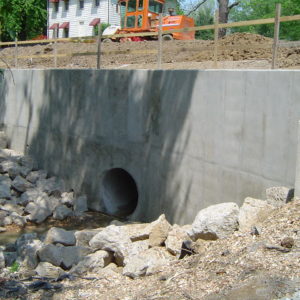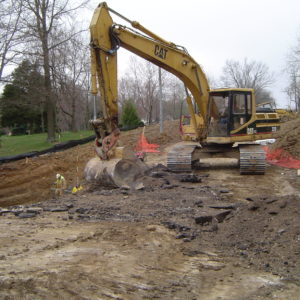 ---
Project Description
RImprovement of an intersection with poor sight distance, including the replacement of an existing stone and concrete culvert with a new reinforced concrete pipe culvert with concrete retaining walls. The road will be reconstructed in the vicinity of the Yankee Street intersection to lessen the severity of the vertical sag curve, thereby improving safety. Minor drainage improvements to the north of the Yankee Street intersection are included, as well as installation of guardrail.
Project Location and Limits:
Sunbury Road from about 300 feet south of Yankee Street to about 400 feet north of Yankee Street. Work on Yankee Street is limited to approximately 200 feet.
---
Road Closure Information
Sunbury Road will be closed to through traffic during the construction of the project, with a detour posted. Access will be maintained to Yankee Street for local traffic, and to all adjacent residences within the project limits.
---
Project Schedule
Design engineering: 2004-2005
Right-of-way acquisition: August 2006 to March 2007
Utility relocation: January to April 2007
Construction: March to June 2007
---
Engineering Information
Construction documents prepared by Barr & Prevost, Inc. of Columbus, Ohio.
---
Construction Information
Contract awarded to Complete General Construction of Columbus, Ohio for $402,768.15.
---
Estimated Project Cost
$530,000 including $263,225 from a State Capital Improvements Program grant through the Ohio Public Works Commission.