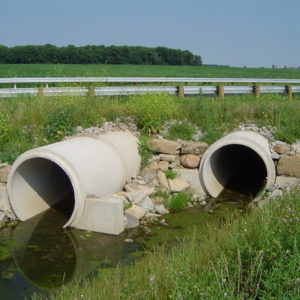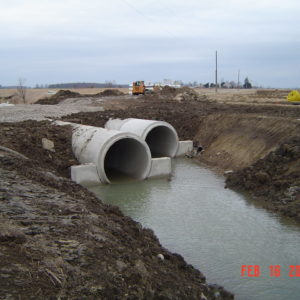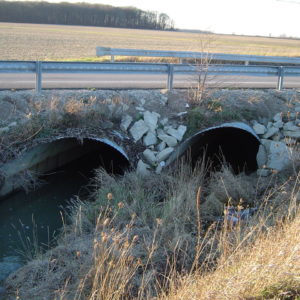 ---
Project Description
Replacement of a narrow corrugated metal twin pipe culvert bridge near the intersection of Radnor Road. Improvement includes replacing the deteriorated pipes with reinforced concrete pipes as well as shoulder widening, grading and guardrail installation.
Project Location and Limits:
Troy Road about 300 feet north of Radnor Road. Project limits are about 200 feet on both sides of the bridge.
---
Road Closure Information
Road closed to traffic with detour posted.
---
Project Schedule
Design engineering: December 2004 to September 2005
Right-of-way acquisition: September to November 2005
Utility relocation: December 2005 to February 2006
Construction: December 2005 to March 2006
---
Engineering Information
Construction documents prepared by the Delaware County Engineer's Design Department.
---
Construction Information
Project built by the Delaware County Engineer's Highway Department.
---
Estimated Project Cost
—