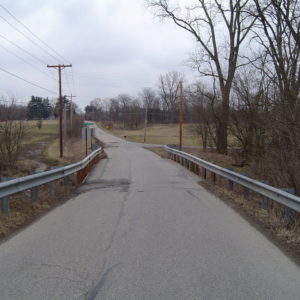 Old steel beam bridge built 1930+/-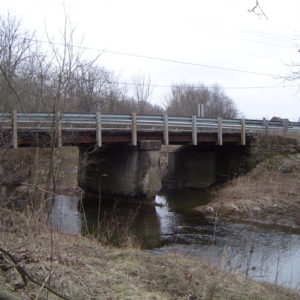 Old steel beam bridge built 1930+/-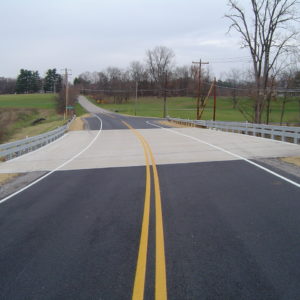 New 3-span concrete slab bridge opened Nov. 2008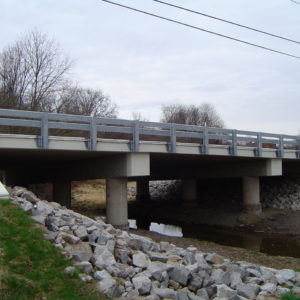 New 3-span concrete slab bridge opened Nov. 2008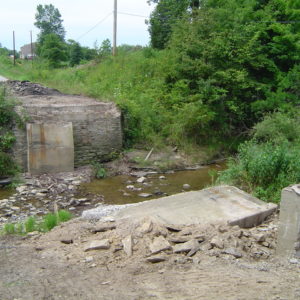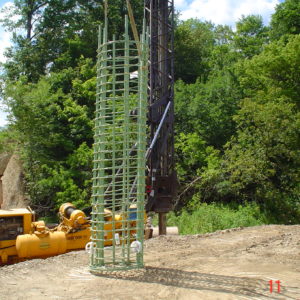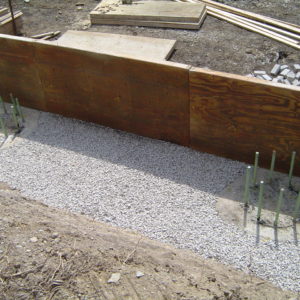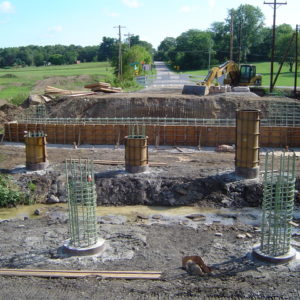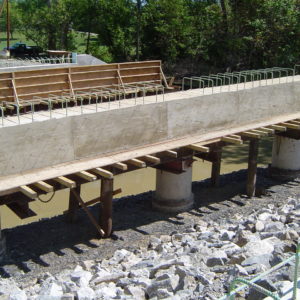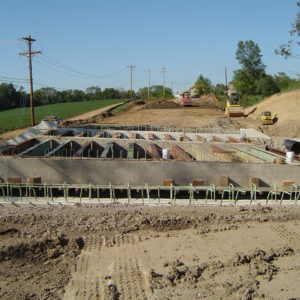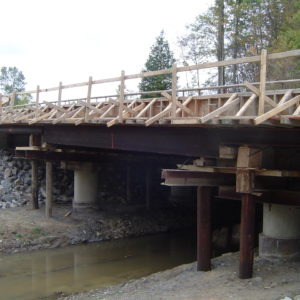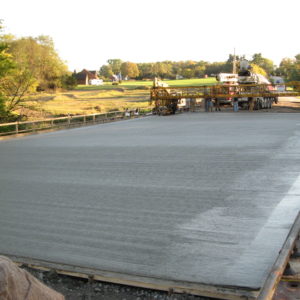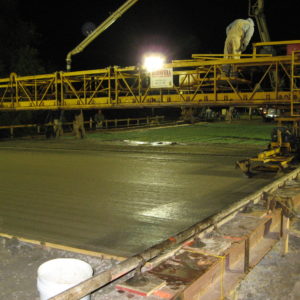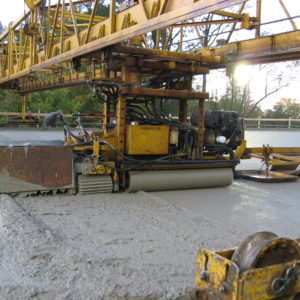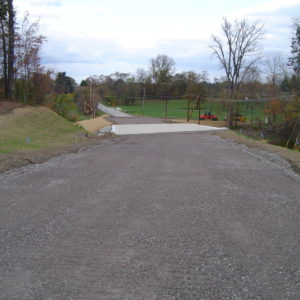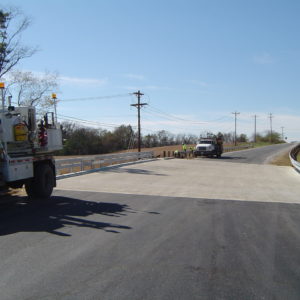 ---
Project Description
Replacement of an old one-lane, two-span steel beam bridge with a new 78-foot long, three-span concrete slab bridge with major roadway approach reconstruction. Roadway improvements include major reconstruction of the roadway approaches improving sight distance.
Project Location and Limits:
Wilson Road from the intersection of Carter's Corner Road (south leg), extending 1/4 mile west.
---
Road Closure Information
Wilson Road closed west of Carter's Corner during the bridge and roadway construction for 120 days. 30-day closure of the intersection of Carter's Corner and Wilson Road.
---
Project Schedule
Design engineering: 2005-2007
Right-of-way acquisition: September 2007 to March 2008
Utility relocation: March to May 2008
Construction: July to November 2008
---
Engineering Information
Construction documents prepared by the Delaware County Engineer's Design Department.
---
Construction Information
Construction contract awarded to R & I Construction of Tiffin, Ohio for $735,199.05.
---
Estimated Project Cost
$812,000